Our Services
Hundreds Of Funding Programs!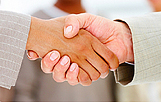 You save time by having your loan or lease directed to the most appropriate funding source. You are not limited to one funding source. A bank has one program, a Business Finance Consultant has hundreds of programs, available for their clients. By having access to a Business Finance Consultant you have access to hundreds of funding sources across the United States as well as Canada, Australia and the U.K. These funding sources are monitored daily for the best interest rates and terms available to your business. More
Stay In Touch!
Email Contact Info:

Call Us Today!
Did You Know?
Because your Business Finance Consultant works with many leasing companies nationwide they can help you determine if leasing your equipment is right for your business. If you should decide to lease, they can usually get the equipment you need with just a simple, one page credit application. In many cases they can have the new equipment on site in as little as a few days.