Our Contacts
Country:

USA

Service:

Nationwide

Telephone:

FAX:

+1.404.469.0355

Location:

925B Peachtree Street NE Suite 516 Atlanta, GA 30309

Email:
Our Mission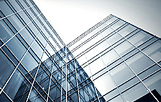 BFC will help you determine the best financial route for your company's growth. Additionally, once a lender is pre-determined per your financial requirements, your BFC will help you package the transaction in accordance with the Lender's requirements, so your loan is funded in the fastest and the most efficient manner possible.
Stay In Touch!
Email Contact Info:

Call Us Today!
Help By (BFC)
The Business Finance Consultant will select from a wide variety of investors to find the right match for your company. Whether your company is in the start-up phase or you have out grown your cash flow, a Business Finance Consultant can help you get the cash you need.