Asset-Based Financing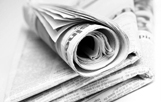 If your business has cash flow and working capital needs, asset-based financing may be the solution for you. These solutions are often not met by traditional banks. Asset-based financing options are customized to meet the individual needs of each company. Asset-based financing gets you money fast and works like a line of credit based upon your company's eligible assets. The typical assets may be accounts receivable, purchase orders, inventory, equipment or machinery. A Business Finance Consultant knows the ways of these lenders and has the contacts to secure financing for virtually any type of business.

Asset-based financing can be very cost effective for companies. Whether the company's needs are short or long term, asset-based financing is, by its very nature, more flexible than other methods of financing. As your needs change, it can change with you by increasing or decreasing. Asset-based financing can help companies out of a tight cash flow problem to grow their business, recapitalize, fund payroll, buy down other debts, buy out other shareholders, pay suppliers early to take advantage of supplier discounts, or fund a big order that the company otherwise did not have the cash to fund. The other good news is that the current owners do not have to give up equity in the company with this type of financing. If you are considering a purchase or construction of commercial real estate, we can offer you up to 90% financing whether it's owner/user or strictly an investment. We have access to some of the most aggressive programs in the industry and with loan terms up to 25 years you'll be surprised at how easy owning commercial real estate can be.If you are planning to start a business, your best opportunity to obtain financing may be the assistance offered by a Business Finance Consultant. Through their network they have provided capital for hundreds of start up businesses nationwide.
A line of credit can be one of the most useful financial tools for a small business. A Business Finance Consultant can help you determine if this is the right transaction for your business. These experts will guide you through the transaction every step of the way. If you are considering the purchase of a franchise business, a Business Finance Consultant can help. Whether it is a restaurant, retail or service related business, a Business Finance Consultant can help you achieve the dream of owning your own business.
Business Finance Consultant can give your business access to all of these types of financing and more. With one phone call you, can have dozens of lending sources competing for your loan. Once you have experienced the high level of customer service, competitive pricing and wide selection of financing options you will understand why many business owners view Business Finance Consultants as their most important asset.
Additionally, there is no single nationwide finance rate; interest rates can vary according to the amount of the business loan, the length of the loan and from lender to lender. Look at the entire package that's being offered, including the fine print about penalties and assumptions. The more knowledgeable you are about the loan process, there will be fewer surprises in store for you at closing.
Stay In Touch!
Email Contact Info:

Call Us Today!
Business Tools