Factoring & Accounts Receivable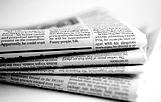 Frequently, a commercial bank cannot provide all the loan funds a growing company needs. A balance sheet is not liquid enough, or it can't clear off the bank debt every 6 or 12 months. A factor can provide funds to clear off bank loans periodically or make additional bank credit possible by guaranteeing accounts or replacing accounts receivables with cash.
One of the biggest advantages of factoring is that businesses get immediate cash (from 70 -80% of the face value of the invoices) within 24-48 hours, which means you can accelerate your cash flow by speeding up payment of the receivables. You will have an immediate source of funds for operating expenses and future growth.
You will be able to use your own, hard earned cash without having to wait 30, 60, 90 or 120 days to collect from customers. Additionally, since only receivables are used as collateral for the cash advance, other assets (such as real estate and equipment) can be used for future borrowing.
Cash flow is probably the most important element in the success of a business. Accounts receivables may be the biggest asset on a company's balance sheet. They also represent the business best source of operating capital that is in permanent disuse. Factoring improves cash flow. A business can use cash currently tied up in receivables to increase sales and take advantage of supplier discounts. Factoring accelerates cash flow by eliminating the time lag between the delivery of goods or the performance of a service and the payment for it. Most businesses have to pay their expenses before they can collect their receivables, disrupting cash flow.
Purchase Order Financing
Purchase order financing allows your business to accept that big order that you just sold but that your business doesn't have the capital to fulfill.  If your business has a purchase order, and your business needs cash to fulfill it, purchase order financing might be the best solution...  A Business Finance Consultant knows the ways of these lenders and has the contacts to secure financing for virtually any type of business needs.
You know how it goes.  You order your supplies, pay your employees.,  deliver your product, and then accounts receivable bills the customer.  In the mean time ,you have to pay your suppliers and employees while you wait to get paid.  Purchase order financing fills in these gaps.  This financing can help you expand and accept more orders and grow your business.  With Purchase Order Financing you can take advantage of vendor discounts by paying early, without having to collect from your customer first.
Stay In Touch!
Email Contact Info:

Call Us Today!
Business Tools